Filipino Star Latest Edition
(click image to read online)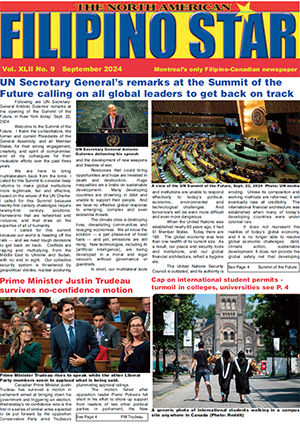 September 2019 Edition
Read the latest issue online or download it:
Note: If you are experiencing difficulties opening or reading the pdf file online, simply download the zip file to your desktop, then extract to read it.
Previous 2 Issues
ADVERTISE WITH US!

for information on how to advertise in our next issue or on our website please contact:

514-485-7861

Mon-Fri 10-7


New issues are available here for your convenience each month!
Remember to bookmark.
---